5 Texts From You That Will Instantly Make Her Smile
---
When it comes to impressing the ladies, few things are more effective than a great text. Those few lines may be just the thing to make her like you more and take things to the next level. If you're not sure of what to write, here are some texts you can send that will make her smile.
NJ45DFR5GM Confirmed
You've probably heard it said that M-PESA texts hits different, and it's true! Make her smile by sending her some money for lunch, new shoes or even just enjoyment.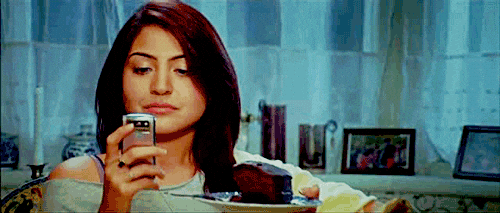 Good Morning Texts
It's pretty simple. Just send her a text asking how she slept and wishing her a good day. She'll love knowing that you care and it will definitely make her smile.
Just Because Naughty Texts
It's all about banter and a little sexting to balance it out. Why not make her day more flirty by sending her a naughty text or two? She'll probably blush, and maybe show it to her friends, but she'll be smiling all through.

Words of Affirmation
If she's having a rough time at work, or starting something new, send her a You Got This text. It will make her smile and the task won't look so difficult anymore when she knows you have her back.
Thinking Of You Texts
Do you find yourself just thinking about her at random times of your day? Or maybe you've seen something that reminds you of her. Don't be shy to let her know about it and put a smile on her face.
Featured Image Courtesy: Flirt
Comments
comments